Northern NM Children's Advocacy Center
What is the Northern New Mexico Children's Advocacy Center (NNMCAC)?
The Northern New Mexico Children's Advocacy Center (NNMCAC) helps provide forensic interviews of child victims/witnesses of abuse that support legal investigations of suspected child abuse and help minimize a long-term, negative impact on the child.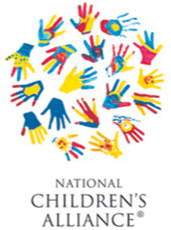 The NNMCAC provides a warm, safe & confidential place where a specially trained interviewer will talk with children about what has happened in a relaxed and friendly manner without leading questions. The interview is videotaped to reduce the possibility that future interviews will be needed. Spanish-speaking interviewers are available.
The NNMCAC serves seven northern counties and two Pueblos: Taos, Colfax, Union, San Miguel, Mora, Guadalupe, Rio Arriba, Taos Pueblo, Picuris Pueblo.
The NNMCAC was established in 1997 by an alliance of police, medical, and social service agencies to support investigations of child abuse and minimize their impact on the child survivor.
The NNMCAC is a program of Community Against Violence and is accredited by the National Children's Alliance.
If you have questions about the NNMCAC, call the CAV offices at 575-758-8082.